Apigee not Apogee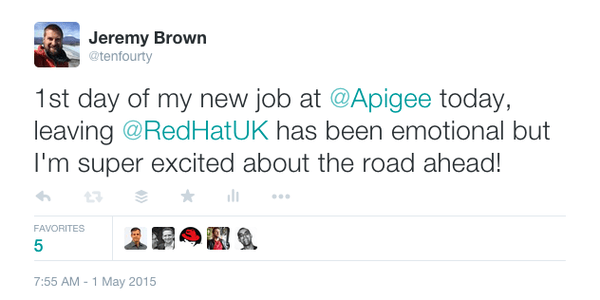 I recently left Red Hat to join Apigee and one of the fun­ni­est things I get asked when I say this is if I'm going to make com­puter games!
Obvi­ously you won't get this if you are not old enough or geeky enough to know it but Apogee was a com­pany that made really good share­ware com­puter games such as Duke Nukem and Wolfen­stein 3D.
It's funny how one let­ter can make a dif­fer­ence — but no I'm not mak­ing games, instead I'm really excited to be at the heart of the Dig­i­tal trans­for­ma­tion that our cus­tomers are going through.