Privacy Policy
Privacy Policy for www.jeremybrown.tech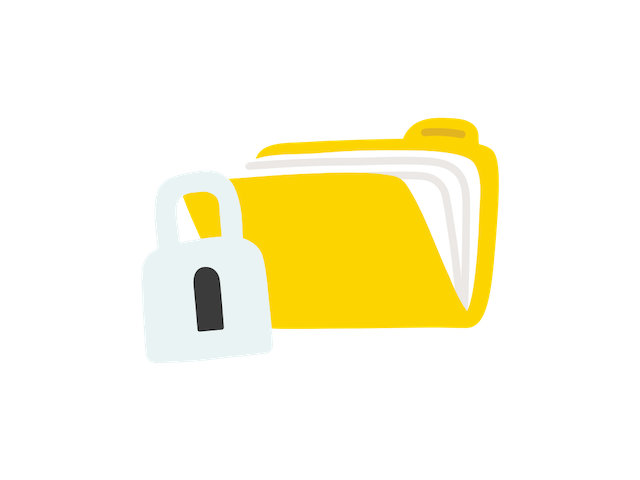 Last updated: 3rd October 2023
Summary
As a self-proclaimed geek, I'm building this site with the hope that people will enjoy reading my content. So when I say "I take your privacy seriously," I want you to know that it's not just some rehearsed line. It's me, Jeremy Brown, speaking directly to you, my esteemed guest.
Here's a summary of my privacy policy:
Personal info: The site collects personal and non-personal info to provide you with this service and improve performance.
Data protection: Your data is protected, with no external cookie tracking.
Third-party partners: Info may be shared with trusted partners for specific services.
Your rights: Access, correct, or delete your info anytime.
Data breach: You'll be informed promptly.
Feel free to contact me with questions.
Privacy Policy for www.jeremybrown.tech
At www.jeremybrown.tech, I prioritize the privacy of my users. This Privacy Policy outlines the types of information I collect, how I use it, and the measures I take to protect your personal data when you use my website and subscribe to my newsletter.
By using my website and subscribing to my newsletter, you agree to the collection and use of information in accordance with this policy.
Information Collection and Use
Let me be clear: I hate trackers more than you do. That's why you'll never find any third-party 'web trackers' on this site - code that tries to follow you around the web.
I don't use cookies to track you either. The only cookies I use are essential for the proper functioning of this website, like allowing you to log in securely. And don't worry, they don't store any personal information.
To take things a step further, I don't even use external fonts, like Google Fonts, or any other system that could be used to track you.
I rely on open source software that I self-host. In addition, this also enables you to understand how the tools I rely on use your data. I take the security of my hosting setup seriously. I do everything I can to secure the tools I use.
I do have to collect some personally and non-personally identifiable information about you in order to provide this website and I want to be as transparent as I can with you about that.
The Personally Identifiable Information I Collect
If you decide to share your personal data with me, I want you to know that I will treat it with the highest level of respect. I won't spam you or share it with anyone else. However, I do work with some third-party services, and I've documented them below for your reference.
When you create an account on my website or subscribe to my newsletter, I may ask for certain personally identifiable information, which may include, but is not limited to:
Email address
First name and last name
Username and password
I collect this information to provide you with my newsletter service, for you to manage your account, and so that I can improve my website and services. In addition, my website is running on Ghost which also tracks the following:
Newsletter opens: I record when a member opens an email to understand engagement and improve content.
Newsletter clicks: I record when a member clicks on any link in an email to analyze the effectiveness of links and topics.
Member sources: I track the traffic sources and posts that drive the most member growth to optimize marketing efforts.
Outbound link tagging: I use link tagging to make it easier for other sites to track the traffic you send them in their analytics.
The Non-Personally Identifiable Information I Collect and What I Do with It
In addition to the personal information mentioned, I also collect non-personally identifiable information when you visit and interact with my website. This data helps me understand how users engage with the content and features on my site, allowing me to make improvements and provide a better experience. Rest assured that your privacy remains protected while I use this anonymous data for analytics purposes.
The types of non-personal data collected, which are aggregated and anonymized to protect your privacy, may include:
Browser type and version
Device information (such as operating system, device model, and screen size)
Device type (desktop, mobile, tablet)
Pages visited within the website and the referrer string
Geographic location (country or region)
By analyzing this data, I can identify trends, optimize website performance, enhance user experience, and tailor my content to better serve the needs of my audience.
You Can See the Analytics Data That I See
I use Plausible analytics to get a high-level view of visitors to the site. This helps me understand my traffic and which pages people are viewing.
Plausible is recognised as the most privacy-respecting analytics solution. No personal data is collected. In Plausible's data policy, you can see how Plausible uses the data collected.
The analytics that I collect are public. You can see the data that I see at https://plausible.tenfourty.site/jeremybrown.tech/ If you can't see it there, neither can I.
Third-Party Service Providers and Information Sharing
Sharing Your Information with Trusted Partners
I try very hard to minimise any third-party "partners", I am an avid self-hoster and this website and the tools I use are all self-hosted. I do my best to secure my servers in the best ways that I can.
In order to provide certain services and enhance your experience on www.jeremybrown.tech, I may share your personal information with trusted third-party service providers. These partners have been carefully selected for their commitment to maintaining the highest standards of privacy and data protection.
The third-party service providers I work with are:
Email Service Providers: To deliver my newsletter, I use a reputable email service provider (Mailgun) that has strict privacy policies in place. They are not allowed to use or disclose your personal information for any purpose other than sending you the newsletter.
Please note that these third-party service providers may have their own privacy policies governing the collection, processing, and storage of your information. I encourage you to review their respective privacy policies before using my website or subscribing to my newsletter.
Legal Obligations and Protection of Rights
I may disclose your personal information if required by law or if it is necessary to protect the rights, property, or safety of myself, other users, or the public. This includes exchanging information with law enforcement agencies in cases of fraud prevention or criminal investigations.
By using my website and subscribing to my newsletter, you acknowledge that I may share your information with these third parties as described above.
Data Storage and Security
I am committed to protecting your personal information. To that end, I implement appropriate technical and organizational measures to safeguard your data from unauthorized access, disclosure, alteration, or destruction.
Retention Period for Personal Data
I retain your personal data only for as long as necessary to provide you with my newsletter service and fulfil the purposes outlined in this Privacy Policy. The retention period may vary depending on the type of data and the nature of our interactions.
I will store your personal information for the duration of your account or subscription to my newsletter. Once you unsubscribe or request to delete your account, I will promptly remove your data from my records, unless there is a legal obligation or legitimate reason to retain it for a longer period.
Your Rights to Your Personal Information
As a user of my website and newsletter service, you have the right to access, correct, or delete your personal information.
How to Access, Correct and Delete Your Personal Information
You may request a copy of the personal information I hold about you at any time. To do so, please log in to your account where you can see the information I collect about you, update it or delete your account.
If you deleted your account I will promptly remove your data from my records unless there is a legal obligation or legitimate reason to retain it for a longer period.
Data Breach Notification Procedures
In the unfortunate event of a data breach involving your personal information, I am committed to taking immediate action and informing you without undue delay. The following procedures outline my approach to addressing such incidents:
Breach Identification: Upon discovering a potential breach, I will initiate an investigation to verify the nature and extent of the issue.
Containment and Remediation: Once the breach is confirmed, I will take steps to contain it and prevent further unauthorized access or data loss. This may include temporarily suspending affected services or implementing additional security measures.
Notification: After assessing the situation and determining that your personal information has been compromised, I will notify you via email as soon as possible. This notification will include details about the breach, what information was affected, any actions taken on my end, and recommended steps for protecting yourself against potential harm.
Ongoing Assessment and Prevention: Following a data breach, I will conduct a thorough review of the incident to identify any vulnerabilities in my systems or processes that contributed to the issue. Based on this analysis, I will implement necessary improvements to further strengthen my security measures and minimize the risk of future occurrences.
Please note that in compliance with applicable laws and regulations, I may also be required to report certain data breaches involving personal information to relevant authorities within specific timeframes.
Contact Information
If you have any questions or concerns regarding this Privacy Policy or our data handling practices, please feel free to reach out to me using the contact details provided below:
Email: [email protected]
Mailing Address:
Jeremy Brown 60 Chemin des Cèdres, Castelnau-le-Lez, 34170, France
(Say hello if you're nearby)
I am committed to addressing your inquiries and resolving any issues related to your privacy and personal information. Please don't hesitate to get in touch if you need further clarification or assistance.