A new beginning for my personal website (and email)
So with the move to my new HEY email address I've decided to move my blog over to HEY World.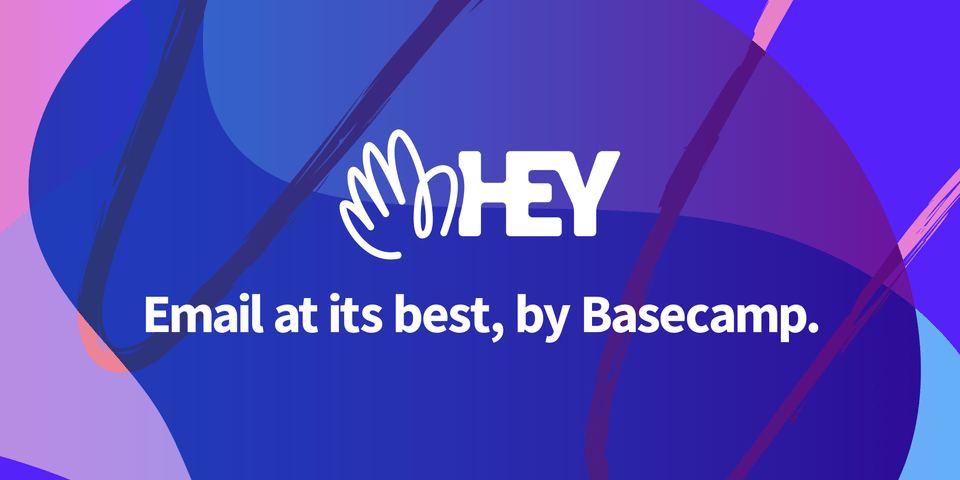 My personal website on www.tenfourty.com has gone through a few evolutions over the years:
Each stage represented the tech at that time and a chance for me to learn by doing. Since November(ish) 2015 I've been very happy hosting my site on Netlify as a static site (which I think is the future). The site was stable, maintenance free (remember Wordpress updates?), secure and fast.
But there was still friction in my blogging experience...
At the same time I've only made 12 posts since the re-platform to a static site. My lack of posting in this period isn't down to the friction of updating a git repo for every blog post I made (it definitely wasn't). However as I think about my website and blog I realised I would like to do more long form posts and in order to do that I felt like I wanted a lower friction approach to blogging.
At the same time I've been feeling increasingly uncomfortable with using Google, Facebook and Twitter
I've been very active on Twitter in the past. When Covid hit I realised that social media was not where I wanted to hang out in a pandemic.
Meanwhile over the last few years I have moved off Chrome to use Firefox (since the quantum release), ditched Google for search (I'm a happy Duck Duck Go user) and I've been daily driving Fedora Linux on my personal (and work) laptop for some time.
Ditching GMail
One of the next steps I wanted to do was to get off Google and GMail for my email. I really liked what the folks at Basecamp have been building with HEY. So I gave it a go... it was great when it first came out but a bit basic and rough so I let my trial expire.
However the folks at Basecamp kept on innovating with HEY and when they launched HEY World I felt it was probably time to give the GMail to HEY another go.
Well I can tell you that I'm now a very happy user of HEY for my email (same address) and I ❤️ the Hey World blogging experience. Just write an email and send it!
New email, new blog
So with the move to my new email address I've decided to move my blog over to HEY World at Jeremy Brown please do subscribe. I've migrated all of my old posts and they are now in their new gloriously minimal and fast format (sadly it was not possible to backdate the posts but I added their publish date at the top and they are posted in chronological order). Of course Netlify is setup to redirect everything to the new pages so I hope I don't suffer too much on SEO with a few of my posts that really took off.
One more thing...
If you have known me for some time you will know that I go by the handle "tenfourty" almost everywhere from LinkedIn to Twitter and even my personal website was on my domain tenfourty.com. I recently bought jeremybrown.tech and I really like having a personal website with my name in the domain so I have decided to move my personal website over to...
It's still the same basic static site that I hosted on Netlify before under my tenfourty.com domain... but also... less. I've taken the chance to remove Google Analytics (I never looked at it or cared about driving traffic), Gravatar (why do they need to send a cookie? I'm now using Libravatar.org), Disqus (comments were mostly useless except for one post that had over 100, so I kept that forum!) and Google Fonts. They were all horribly useful services that also set cookies and followed you around the Internet. As a web host I really didn't want to have these services building a profile of my visitors just because they came to my little corner of the Internet. Imagine if you came into my home and I live streamed everything you did in my house to the Internet? Yeah I didn't think you would like that... neither do I so I removed them all. (If you spot a tracker do let me know).
So there you have it, new website and a new location for my blog. Please do consider subscribing.